Presenting the Shanty2Chic Advent Calendar!
Follow these simple steps to add your own chicness to your Christmas decor at a fraction of the price!
We started with this 2'x4′ MDF board purchased at Home Depot for $5.00….
We marked off the center point and used our circular saw to cut it into two 2'x2′ pieces.
Next, we spray painted each piece with one of our favorites ~ Rust-oleum American Accents Heirloom White and set them aside to dry.
While we were waiting for the boards to dry we started on another part of the project ~ can't let any time go to waste!
We purchased 6 bags of these unfinished wooden nickles at Hobby Lobby (40% off)…
gave them a quick spray with Rust-Oleum Metallic…
followed by Tim Holtz Distress Ink in Walnut Stain (just rub on the edges).
We'll show you what we did with these babies in a bit ~ back to the boards!
Once the paint was dry on the boards we painted chip board letters black and nailed them on to the top of the board to spell BINGO!
Now for the lines…
We used scotch tape to mark off the line and dry brushed with Lamp (Ebony) Black American Acrylic!
(Vertical Lines: mark at 4.5, 9.5, 14.5 and 19.5)
(Horizontal Lines: mark from the bottom 3.5, 7, 10.5, 14)
Lookin' Good….Now for the fun stuff!
We used our Cricut to cut out number stencils, 1-25, with the Street Signs font cartridge and dry brushed again with Americana Lamp (Ebony) Black. We started with the number 25 in the top left hand box and finished with the number 1 in the bottom right hand box.
A bit of distressing with our 3M sanding block (80-grit paper)
and a quick dry bursh over with Minwax Dark Walnut stain brought great attention to the distressed edges!
And, of course, no project is ever complete without a little Ralph love (Ralph Lauren Smoke Glaze). Paint on and wipe off to create a vintage look with any piece!
Now for the small details that make a big impact!
We hammered nails at the top center of each box leaving half of each nail exposed.
Remember these babies…
We drilled a hole in the top of each nickel
and then cut 4″ pieces of twine to go with each one!
We folded the twine in half, pushed it through each hole…
looped it though and tied a knot at the top!
Now for the reveal!!!
Introducing the Shanty Christmas Advent Calendars!
We loved the Pottery Barn version but not the price tag and this one serves a purpose! Advent Calenders are such a fun way for the family to count down to Christmas and this is such a chic way to display it! Nothing better than a chic look at a shanty price!
We will be linking this project up to the following parties: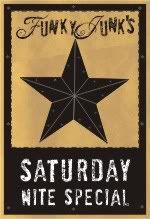 and here!