This post brought to you by VTechKids. All opinions are 100% mine.
Hi friends!
Recently I was asked to review the Vtech Switch & Go Dinos.  Being the mom of 5 under the age of 9, I guess I could be considered a 'pro' in the toy department 😉
This is what they look like in the box…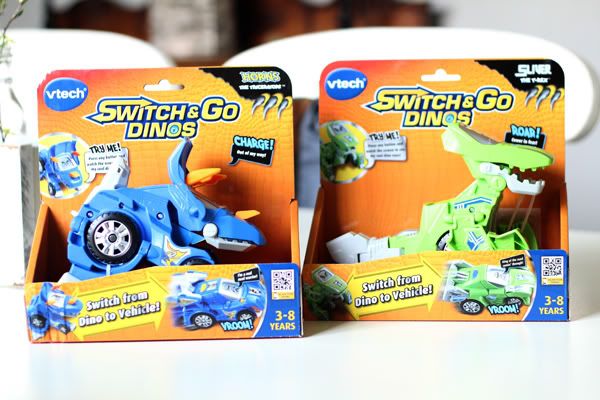 My kids loved them!  I will say my favorite part was how easy they are to switch around.  My kids love transformers, but I spend hours helping them switch them… Bonkers.  These are great!  The kids kept coming up to me showing me something else they 'made' with them rather than needing my help and getting frustrated.  Thumbs up for that.
My kids are 6 and 8.  My 8 year old lost interest after a while, but my 6 year old is still playing with them a week after opening them.  I think they are best suited for 4-6 year olds.  They love the LCD screen with the drivers you can switch around.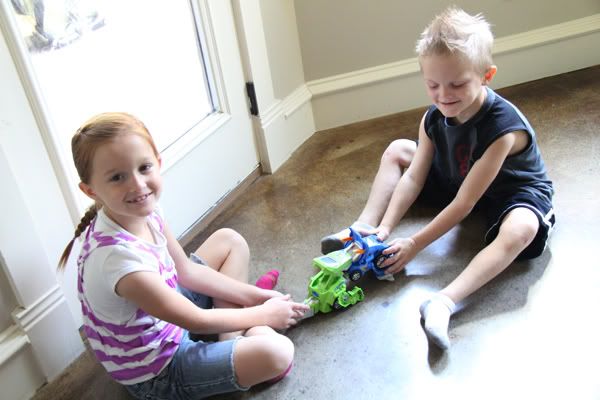 These run around $14.99 at Amazon and other stores.  I think that makes it a perfect birthday party gift for a 4-6 year old, or just a fun summer treat for one of your own.
Overall, I am super pleased with these.  They are fun, easy and don't break the bank… This mommy's kind of toy!